Sorry, this entry is only available in Español and Català.
El proyecto "Calcetines solidarios de Navidad" conducido por Sylvia Rueda de la ONG Stitches of kindness con la colaboración del Museu Tèxtil, ha vuelto a demostrar que es un éxito de motivación y participación solidaria. Ahora mismo, superamos ya la cantidad de 400 calcetines que personas y colectivos han ido entregando en los diferentes puntos de recogida.
Valoramos mucho la participación de las familias y personas que asistieron a la 2.ª Maratón de calcetines, realizada en el museo el pasado 1 de diciembre. Queremos citar también la participación colectiva de grupos de personas como los sénior de Cruz Roja Terrassa, los alumnos de 2ºA y 2ºB que cursan el CFGM "Atención a las personas en situación de dependencia" en el Instituto Ribot i Serra de Sabadell, el Grupo de mujeres de Les Fonts y el grupo Hipatia's de Terrassa.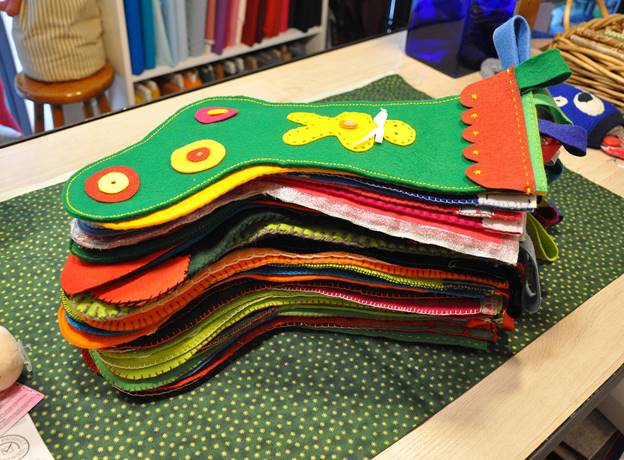 Agradecemos también al conjunto de colaboradores que han donado materiales para el proyecto, que han actuado como punto de recogida y que, en muchos casos, han animado a sus propias comunidades a realizar este trabajo solidario: Teixits Olga, Merceria Rambla, Jeanine Patchwork, La Baixada, Ribes & Casals, La Mamavaca y Kidani complements.
Cada calcetín de Navidad lleva cosido un montón de buenos deseos destinados a los niños y niñas que los recibirán en diversos centros hospitalarios (St. Joan de Déu, Hospital de Terrassa, Centro de Salud Mental infantil y juvenil de Rubí).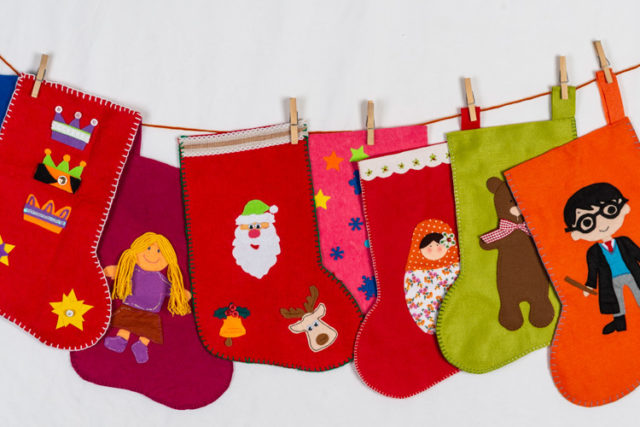 El proyecto ha vuelto a cumplir así su objetivo más significativo y transformador. ¡Enhorabuena a todos y hasta el próximo año!