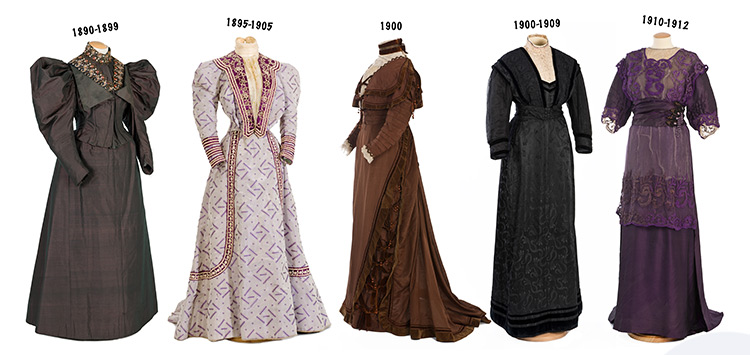 The links between the Terrassa Museu Tèxtil and the Terrassa Modernist Fair go back a long way: as a platform for teaching and raising awareness on a local level, we participate in this great fun, sociocultural event that takes place each year in our city.
It is quite fitting, therefore, that the Museu Tèxtil has a large, varied Modernisme collection, featuring fabric, clothing and accessories, linens, swatchbooks, designs, original drawings, point paper and archives.
Year after year, seasonally, the museum dresses up in Modernisme style. Some of the exhibitions have been particularly successful, ("Intimíssims. La moda interior modernista"), while others featured audience participation ("Inspiracions modernistes"). For the 2018 fair, the "Brindis modernista" exhibition was created through a collaboration with the Museum de Terrassa and was on display in the glass room at Casa Alegre de Sagrera
In 2019, the exhibition "Vestits de pel·lícula"  will be on display in one of the museum halls. It features original pieces, outfits recreated by students from the clothing courses and film costumes created by renowned Terrassa designer Mercè Paloma.
Training on Modernisme-style clothing and accessories
Four months before the fair, the Museu Tèxtil launches its course "Fes-te un vestit modernista" (Make your own Modernisme garment) teaching participants how to create a historically accurate outfit based on the original pieces. The latest news in Modernisme training is a course on patterns and dressmaking from the era for advanced participants. The calendar and programme for the courses on now are available here.
In addition to the courses, we are also holding a conference with a guided tour of the Modernisme collection and themed workshops, including one on decoration for hats.
Activities at the Museum during the Modernist Fair
All week, the Museu Tèxtil  will have an information booth on Raval de Montserrat, with a family activity for kids
On Sunday, the Modernist Fair features the traditional Passejada (parade), which leaves from the Museum and travels through the streets of the city centre. The activity is open to anyone interested in participating that comes dressed in period-appropriate clothes.
The Modernisme fashion show is an event that started at the fair in Terrassa and has now been exported to similar festivals in other parts of Catalonia. The models showcase elegant outfits they created themselves after an intense process of learning, creating and crafting. For the 2019 edition, there will be a casting to choose models for the fashion show.
On the Sunday, there will also be guided tours, this year of the exhibition "Vestits de pel·lícula" and the museum's restoration workshop.